BELOIT HEALTH SYSTEM VALUES PINS WINNER ANNOUNCED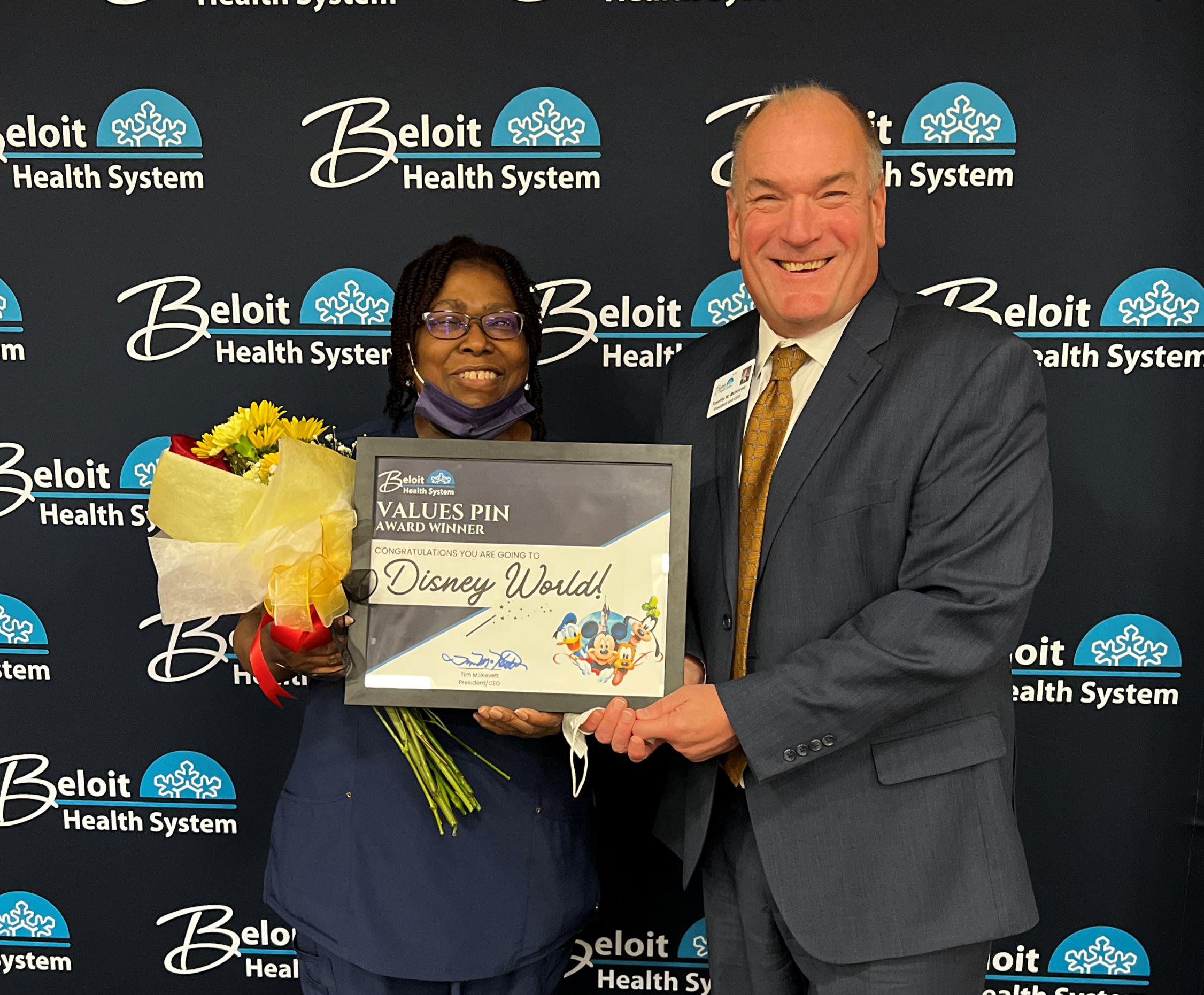 On Friday, March 24, ten Beloit Health System employees were honored for their exemplary service to our patients, family members, and their fellow employees. As a result of receiving all four values pins, they were entered into a drawing along with 77 other individuals who have received their four pins since 2016. During the event, one employee was selected to attend a special program at the Disney Institute in Orlando, Florida. The winner of this years Disney trip was Brenda Collins, a Health Unit Coordinator in CICU.
The event is part of the Values Initiative, introduced at BHS in 2016, that recognizes employees who live the Health System's Values of Engagement, Quality, Satisfaction and Integrity. Employees earning pins for all four Values are eligible to attend a Disney Institute seminar on customer service excellent. The seminar focuses on the renowned Disney method of providing exemplary customer experience. The attendee will bring their knowledge back to the organization and share what they have learned to add to our continuous efforts.
This year's honorees include:
Dalia Alarcon, Beloit Hospital, Counseling Care Center; Kristen Broderick, Beloit Hospital, CICU; Ashley Thompson, Beloit Hospital, Float Pool; Wanda Diderich, Beloit Hospital, Counseling Care Center; Ellyn Nugent, Beloit Hospital, Dialysis; Michelle Johnson, Beloit Hospital, Education; Jessica Wulf, Hospice; Janet Ryan, Beloit Hospital, Director of Acute Care; Melissa Tallman, Beloit Hospital, Counseling Care Center; Laura Neece, Beloit Hospital, Counseling Care Center.
Throughout the year, employees are recognized and are awarded pins based on demonstrated actions of living our Health System's Values. Over 1,500 pins have been awarded since the program started in 2016.
Engagement: To be focused, emotionally invested and committed to working together as a team to support each other and provide the BEST care to our patients.
Quality: To be committed to deliver care and service in a manner that exceeds team member, patient and family expectations.
Satisfaction: To do what is necessary to treat our patients and families the way we would want ourselves and families treated to provide a positive, memorable experience.
Integrity: To do the right thing and to do my best.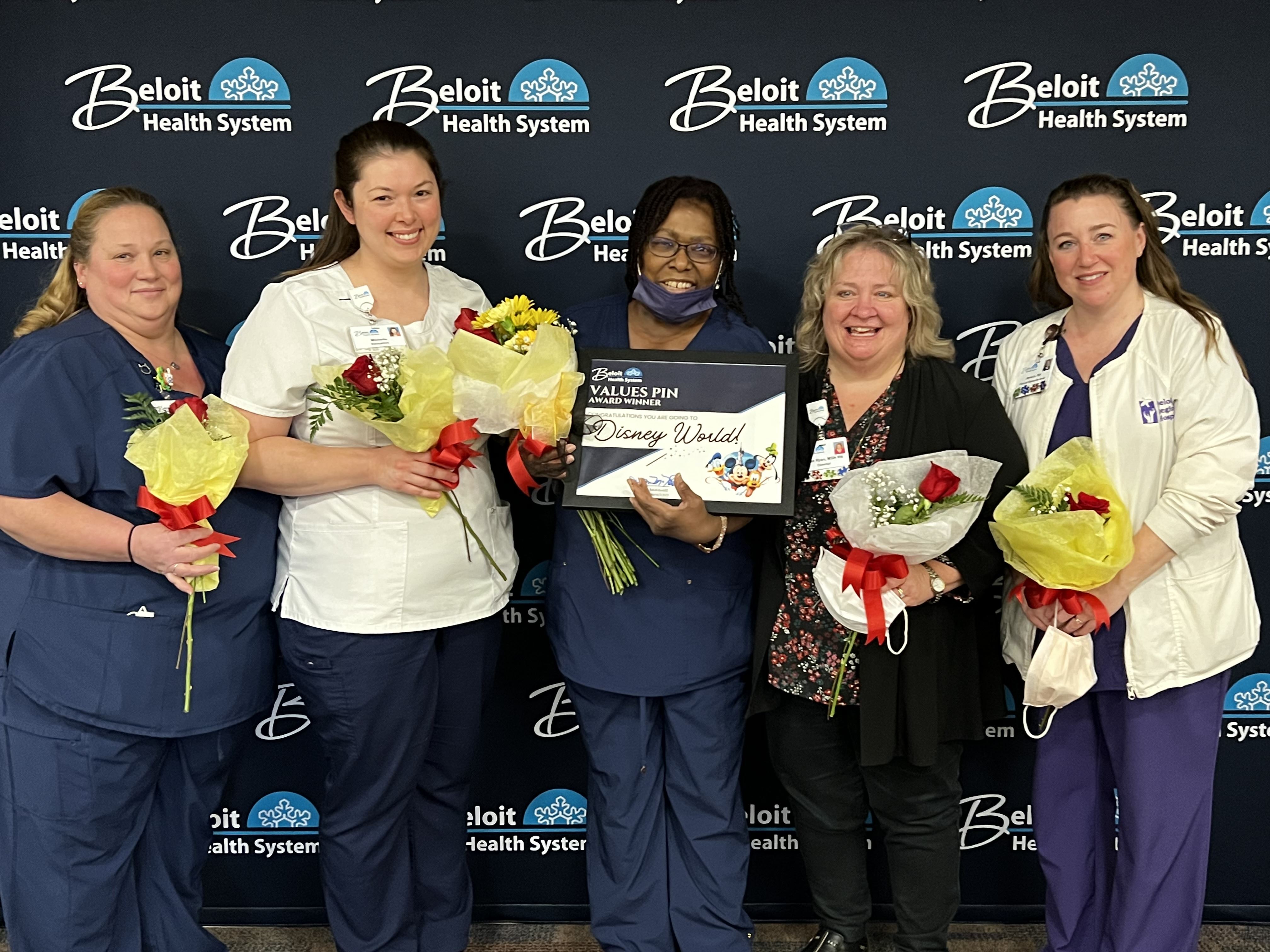 Other Four Pin recipients pictured above, left to right: Ellyn Nugent, Michelle Johnson, Brenda Collins, Janet Ryan, Jessica Wulf