Beloit Health System Welcomes Two Leap Year Babies of 2020
​BELOIT, WI. — Beloit Health System is pleased to welcome two leap year babies, an infant boy, and an infant girl, also known as "leaplings." A leap year is a year in which an extra day is added to the calendar, synchronizing it with the seasons.
Staff at Beloit Memorial Hospital celebrated leap year by wearing stickers that read, "We LEAP to deliver patient excellence!" The stickers were a fun and engaging way to show patients that the Beloit Health System is diligently working to deliver top-notch patient care and experience to the members of our community. Additionally, during this fun celebration, Beloit Health System offered talented team members the opportunity to submit a 'leapfrog' patient experience improvement idea. "We believe it's important to hear from our team members who work with our patients every day and know best how we can improve their experience. We continually strive to deliver patience excellence," commented Stephanie Todd, Patient & Employee Experience Manager.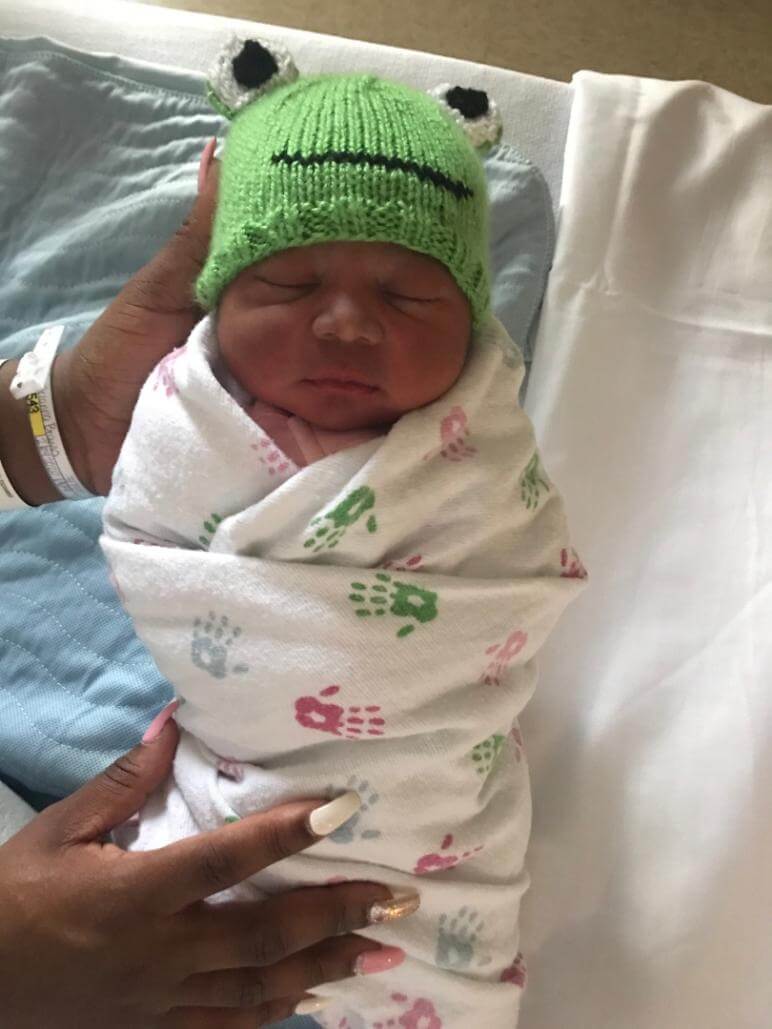 ​Michelle Dummer, BHS Medical Technologist in Laboratory's mother, Simona Lippens, has been voluntarily knitting hats for over three years, and she created handmade green frog beanies to gift the leap year babies. This is yet another way Beloit Health System proudly celebrates experiences for its patients.
About Beloit Health System
Beloit Health System is an independent community health system serving northern Illinois and southern Wisconsin. We offer world-class facilities and services to improve the overall health of the communities we serve with cornerstones for quality, engagement, integrity, and patient satisfaction.
If you would like more information about this release, please contact Megan Goggin, Manager of Marketing and Community Relations at Beloit Health System.